Choose Wholesale Dance for your tap shoes and jazz dance shoes!
Your shoes are one of the most important parts of your dance equipment, affecting your performance and comfort when dancing. Here at Wholesale Dance we supply a wide range of ballet shoes, tap shoes and jazz dance shoes to ensure that you have the best choice of sizes and styles.
Jazz Shoes
We provide a range of jazz dance shoes available in a variety of styles and fits. Jazz shoes are designed to be flexible, and yet still retain the look of a traditional shoe, sometimes with a full or split sole dependant on your style of dance or preference. A split sole is popular because of its flexibility and appearance when on stage, whereas a full sole has added support. Our jazz dance shoes are made by popular brands such as Capezio and Bloch and are available in colours from classic black to bright and hologram silver.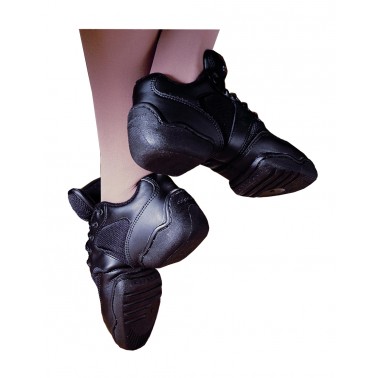 Tap shoes
Tap dancing is an incredibly popular discipline in the dancing world, and like many other types of dancing the shoe is a bit part of its appeal as it creates the classic noise associated with tap dancing. Tap shoes are available in low and Cuban heeled styles dependant on your dance style in materials from premium leather to canvas. The shoes are tied with a bow, buckle or laced to offer differing levels of support. All of our tap shoes are reasonable priced and are made from wither Capezio or Dance Design to ensure you can depend on the quality of the tap dance shoes.
Get in touch for tap and jazz dance shoes:
If you would like to find out more about our tap and dance shoes then please browse through our online selection. We can deliver to anywhere in the UK, and selected countries worldwide. If you would like any advice about any of our products, then please don't hesitate in contacting a member of our dedicated team.