Shoes | Jazz Shoes
Showing 8 of 8 Results
Our Collection of Jazz Shoes
Here at Wholesale dance, we stock a complete range of full and split sole jazz shoes, from a selection of high quality, world-leading brands such as Bloch, Capezio, and So Danca. You're sure to find your dream jazz shoe among our range; browse our collection today and treat yourself to some gorgeous new dancing shoes!
More about our Jazz Shoes
We supply jazz shoes directly to dancers, but can also offer a wholesale service which is ideal for dance teachers and groups. Offering such a diverse range of jazz shoes means that you will find the perfect pair for your needs, whether you prefer the stability of a full sole jazz shoe, or the flexibility of a split sole. Our range of jazz shoes includes shoes which are ideal for dance practice and competitions alike, and as such, we offer a choice of subtle and sparkling shoes. Most of our jazz shoes are available from size 3 to size 8 and are suitable for adults and children, and for all experience levels.
Why Choose our Jazz Shoes?
When you choose from our range of high quality jazz shoes, you will see that they offer superb comfort and can help you deliver your best performance. Whether you need plainer jazz shoes for your everyday training sessions, or want to dazzle in our sparkling holographic jazz shoes, our collection is bound to out a spring in your step; browse our range today!
Please fill in your email address below to receive the latest news and offers on ballet shoes, dance leotards, gym leotards and more!
Wholesale Dance was established in 1989 and has evolved into one of the premier UK dancewear suppliers. As a major distributor and manufacturer of dancewear we pride ourselves in the wide range of choice we offer, with products ranging from dance leotards and catsuite to ballet and tap dance shoes, for all ages and sizes and in an array of stylish dance designs.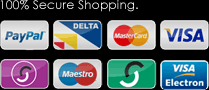 21 Day Money Back Guarantee
Easy Returns Policy