Dancewear Brands
Wholesale Dance has been supplying dancewear across the UK for over 25 years. We specialise in making individual ballet shoes, tap shoes, jazz shoes, catsuits, dance leotards and jazz suits. We are also a major distributor of top dancewear brands as you can see below.
Bloch
Bloch have been manufacturing dancewear since the 1930's. Founded in Australia by Jacob Bloch, his ballet shoes proved very popular with professionals and he soon began a producing a full range of dancewear. They are still ran by the Bloch family today and are one of the most trusted brands in the industry and leaders in supplying technical dance supplies. Their company is made up from professional dancers and designers to create much sought after dancewear.
Danskin
With over a century's worth of experience Danskin have been producing good specifically for dancers needs since 1888 and are now one of the world leaders in girls and womens dancewear. Having pioneered the first knit tights and leotards, they have gone on to be a dancers favourite manufacturing everything from nylon bodywear to ballet shoes.
Capezio
Founded by Salvatore Capezio in 1887, Capezio are leading manufacturers of ballet shoes and produce dance shoes for all manner of ballet and dance groups including for shows like Chicago, Lion King and Billy Elliot. Capezio pride themselves on providing technologically advanced dancewear solutions.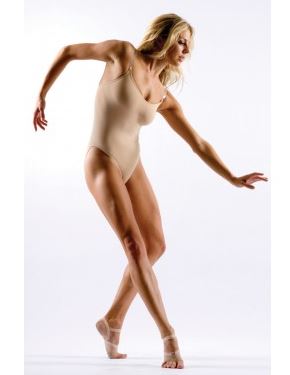 Olympique
Our own brand of dancewear that we have been producing in the north-west for over 25 years. Olympique leotards are produced in our high tech facility and our design team are experienced professionals who understand the modern dancers needs. We cater for individual needs and have legions of satisfied clients.
Bunheads
Bunheads produce a huge range of invaluable products for dancers to make their lives as comfortable as possible. From jelly toe tips to big toe tips they provide everything to keep your toes in tip top condition and provide maximum comfort.
Katz
Katz are a British dancewear company with over 30 years experience. From ballet shoes and jazz shoes to catsuits and gym leotards Katz pride themselves on using the finest materials and getting the maximum lifespan and performance out of the products. Catering for ages 2-92 Katz use traditional methods to produce all of their products.
Mondor
As an individual focused company, Mondor have been producing dancewear for women which focuses on comfort. Their range of products and sizes mean regardless of shape or size Mondor will find a solution. They pay particular attention to the quality of material to ensure top performance from their leotards.