Shoes | Ballet Shoes
Showing 9 of 9 Results
Our Collection of Ballet Dance Shoes
We have a comprehensive range of full and split sole ballet dance shoes in canvas, satin and leather. All major manufacturers stocked including Capezio, So Danca and Dance Designs.
More about our Ballet Dance Shoes
We stock an extensive range of ballet shoes varying in style and purpose so that you have plenty of choice whether you're buying ballet shoes for practice or for performances. We supply both full or split soles so you can choose between the two, depending on your preferences.
Why Choose our Ballet Dance Shoes?
Our ballet dance shoes are an excellent choice for performers as they are not only comfortable and well fitting, but also provide the platform for optimal performance. We have canvas, leather and satin ballet shoes, all of which are of the highest quality for great value prices. All ballet shoes are obtainable in a large range of sizes suitable for everyone.
Please fill in your email address below to receive the latest news and offers on ballet shoes, dance leotards, gym leotards and more!
Wholesale Dance was established in 1989 and has evolved into one of the premier UK dancewear suppliers. As a major distributor and manufacturer of dancewear we pride ourselves in the wide range of choice we offer, with products ranging from dance leotards and catsuite to ballet and tap dance shoes, for all ages and sizes and in an array of stylish dance designs.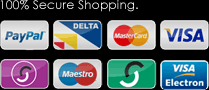 21 Day Money Back Guarantee
Easy Returns Policy