Shoes | Tap Shoes
Showing 19 of 19 Results
Our Collection of Tap Shoes

View our comprehensive range of low and cuban heel tap shoes in premium leather and synthetic materials from Capezio, Dance Designs and Bloch.
More about our Tap Shoes
Our tap shoes are available in a large range of designs, with both low and cuban heels and a choice of style and colours. We provide sizes to fit most dancers, with varying availability depending on the style of the tap shoes, but you will definitely find a style that is obtainable in your size.
Why Choose our Tap Shoes?
All of our tap shoes are specifically designed to be comfortable and practical, allowing for excellent performance during shows and practice. We supply a range of different styles to suit every need, so whether you're looking for the usual black cuban heel tap shoes, or tap shoes in classic silver, we have plenty for you to choose from. Our tap shoes also vary in the size of their heel, so you're sure to find the perfect pair for your performances.
Please fill in your email address below to receive the latest news and offers on ballet shoes, dance leotards, gym leotards and more!
Wholesale Dance was established in 1989 and has evolved into one of the premier UK dancewear suppliers. As a major distributor and manufacturer of dancewear we pride ourselves in the wide range of choice we offer, with products ranging from dance leotards and catsuite to ballet and tap dance shoes, for all ages and sizes and in an array of stylish dance designs.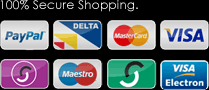 21 Day Money Back Guarantee
Easy Returns Policy