Shoes | Tap Shoes
Showing 15 of 15 Results
Our Collection of Tap Shoes

Browse our extensive range of tap shoes, with low and Cuban heels, in a selection of colours, sizes, and materials to suit all tap dancers. Brands include Capezio, Dance Designs, and Bloch. If you are unsure which tap shoes are the best for your needs, just get in touch with our team. Dance teachers can enjoy discounts on our range, check out our Teacher's Discount Program page for more info.
More about our Tap Shoes
The range of tap shoes available here at Wholesale Dance offers a comprehensive choice, catering for tap dancers of all ages and experience levels. Our superb collection of tap shoes includes a mix of low heeled and Cuban heeled shoes, depending on your preferences. Our tap shoes are available in premium leather styles and high quality synthetic materials; brands that we stock include household names such as Bloch and Capezio. You will find that our range of tap shoes features options with split and full soles. Styles range from subtle, everyday options, to gleaming, metallic shoes; our versatile range is perfect for competition and training.
Why Choose our Tap Shoes?
Our tap shoes are designed to be incredibly comfortable and practical, even during intense training sessions, competitions, and shows. We all know that poorly fitting shoes can hold you back; choose high quality tap shoes from Wholesale Dance, and dazzle on the dance floor!

Please fill in your email address below to receive the latest news and offers on ballet shoes, dance leotards, gym leotards and more!
Wholesale Dance was established in 1989 and has evolved into one of the premier UK dancewear suppliers. As a major distributor and manufacturer of dancewear we pride ourselves in the wide range of choice we offer, with products ranging from dance leotards and catsuite to ballet and tap dance shoes, for all ages and sizes and in an array of stylish dance designs.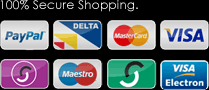 21 Day Money Back Guarantee
Easy Returns Policy