Choosing Dance Leotards from Our Range Couldn't be Easier!
We at Wholesale Dance know that as a dancer, your time is best focussed on keeping yourself fit and healthy, getting plenty of sleep, and of course – getting plenty of dance practice throughout the week. The last thing you want to be doing is using too much time and energy trawling the internet for the perfect dance leotards for your practice sessions and upcoming competitions. We've been working with dancers and leotard suppliers for years, and have plenty of knowledge and experience in sourcing the best quality leotards, so you don't have to – simply browse our range online, and make your order!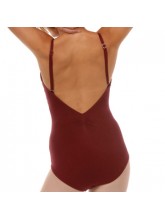 A Stunning Selection of Dance Leotards to Choose From at Wholesale Dance
Our range of leotards covers all bases, and allows you to build the perfect wardrobe of dance leotards, with something for every occasion – all in one place! This level of convenience is vital for dancers, as you will sometimes need a specific type of leotard at short notice, or may need to carry a couple of spares for each event or practice session.
We are dedicated to making sure our range of leotards can't be matched when it comes to quality and value for money. To ensure we have something for every budget and personal style, we carry brands such as Capezio and Dance Designs in a range of colours and fabrics such as velvet, liquid foil, and Bodisilk.
Order Your New Dance Leotards Online Today!
Ordering your new dance leotards from us could not be easier. Check out our range online – you will see that they are listed by type to make it easier to find what you are looking for – then once you have chosen your leotards, add them to your basket and head to the checkout. If you need any help, just give us a call or try our gym leotards FAQ; it's also ideal for dancers!