Flattering and Stylish Gym Leotards
Gym leotards are designed to offer gymnasts all the support and coverage they need while practicing their routines, and performing in competitions and shows. We offer a complete range of high quality gym leotards here at Wholesale Dance; designed to be flattering and comfortable for gymnasts of all ages and sizes.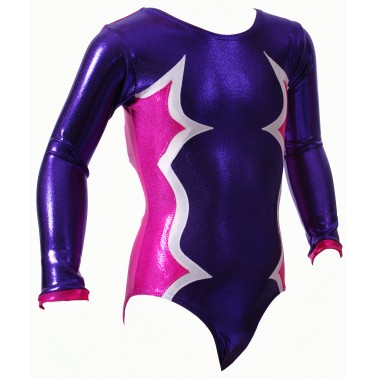 Exploring our range, you will find gym leotards in a selection of materials, colours, and styles. If you are having any trouble choosing your new gym leotards, give our Gym Leotards FAQ a try; we'll have you kitted out in no time.
Choosing Your Gym Leotards at Wholesale Dance
We at Wholesale Dance are your one stop shop, supplying everything you need when it comes to gym leotards and dancewear. We are proud to offer high quality options from household names, like Capezio, at a fantastic price. Furthermore, we stock a complete range of RAD and ISTD uniforms. If you are following one of these syllabi, you can get all your standard uniforms right here.
As well as leotards for gymnastics and dance, we also specialise in supplying character costumes, like our animal print catsuits. We've supplied these all over Europe as they can be a little tricky to come by, but are really ideal for shows.
If you are in the market for new accessories, take a look at our bags, hosiery, and knitwear. These items can make your practice sessions more comfortable, and give you a convenient way of getting your kit from A to B.
Reductions in Gym Leotards for Teachers
We feel it is important to support the dance and gymnastics community, so we're proud to offer a discount program especially for teachers. If you are interested in registering for our Teacher Discount Program, you can find more information here. If you need any further information on our gym leotards and other activewear, please don't hesitate to get in touch!