Choosing Your New Gym Leotards
When you are just starting out in the world of gymnastics, it is easy to get swept up in the glitz and the glamour of competitions. At Wholesale Dance, we understand that while preparing for your moment to shine can be incredibly exciting, there are also practical things to take into consideration. One of the most important things to get right is your selection of new gym leotards.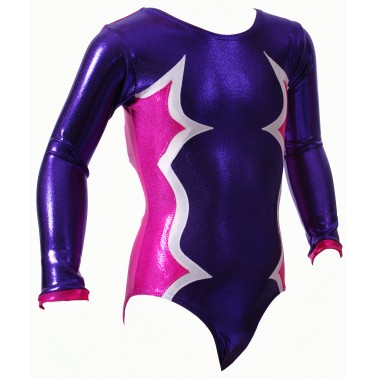 Gym Leotards to Fit Like a Second Skin
It is important to make sure you choose gym leotards which are going to be comfortable, and will not restrict your movement. Your needs will vary, depending on whether you are attending your regular training sessions and classes, or if you are taking part in a performance or a competition.
For training and classes, you may well feel more comfortable in slightly more loosely fitting gym leotards. We stock a range of leotards in cotton, which are suitable for dance and gymnastics practice. One of our more popular dance and gym leotards is the Angela sleeveless leotard, available in a range of colours and sizes.
When it comes to competitions, you may prefer something a little more snugly fitting, but it is important that it is not so snug that it restricts your movements. Gym leotards for competitions tend to feature more showy designs, brighter and bolder colours, and even metallic and shimmering materials. A popular option to help you dazzle the judges is our Starlight long sleeved gym leotard. It features foiled, holographic detailing, and luxurious velvet, and is available sizes 24-36.
Browse Our Range of Dance and Gym Leotards
You can browse our range of gym leotards here, and take a look at our beautiful dance leotards here. We understand that it can be a little tricky to select the perfect size, so we'd recommend trying our sizing guide. If you need any assisntance, please don't hesitate to call us.