Gym Leotards for Competition and Training
Here at Wholesale Dance, we have been providing a range of superior quality dance and gym leotards for training and competitions for decades. Our gym leotards are available in a range of colours, sizes and styles, and they are perfect for dancers and gymnasts of all ages and abilities. So, if you are in the market for a new gym leotard, look no further than our stunning range!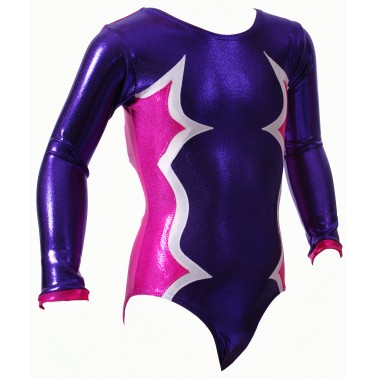 A Variety of Gym Leotards at Wholesale Dance
Gym leotards are the perfect clothing option when you are dancing or taking part in gymnastics training and competitions. They allow you a complete range of movement through your body, which is vital when you need to be as fluid and flexible as possible.
We have many styles of gym leotards and dance leotards to choose from. For every day practice sessions, you may prefer something a little subtler like our Lisbon range of sleeveless gym leos. They are available in a range of colours, and feature a modest round neck. The Lisbon style of gym leos is also available in a long sleeved style.
When you really want to dazzle, we have some really striking gym leotards and dance leotards. One of our more popular and eye catching styles of gym leos is the Cosmic leotard. Like the Lisbon, it features a round neck, and is available in a long or short sleeved option. Unlike the our Lisbon dance leos, it features plenty of liquid foil shine. There are many bright and bold colour options with this style of dance leos, and you're sure to find the perfect one for you.
Take a Look at Our Online Range Today
If you are looking for a new gym or dance leotard this spring, take a look at our stunning online range. If you have any questions or would like help choosing your dance and gym leos, just call us.