How to Care for Your Tap Dance Shoes.
As a dancer, you'll know that your tap shoes go through a lot: shows, practices and much more. Naturally, you want your money's worth from your Tap dance shoes, so here are some handy tips on how to care for them.
Top tips for maintaining your tap dance shoes:

- Clean straight after use - sure you keep the material on your shoe clean by wiping with a damp cloth after each use to remove any dust or dirt. You can also use polish afterwards on leather tap shoes.
- Use a wooden shoe tree - This item helps your tap dance shoes keep its shape, whilst absorbing any excess moisture that could damage the shoe. It is crucial to let your shoes dry out so your shoes do not lose shape after only a few wears.
- No outside wear - Don't go outside wearing your tap dance shoes. This could damage the soles, and if your shoes are leather, any wet weather could cause the leather to stretch and lose its shape.
-Avoid nasty smells - It's no surprise that when you're dancing, you get hot. To combat odours in your tap shoes you can use protective insoles, or alternatively, sprinkle baking soda into your shoes and leave overnight. Shake out the excess and wipe with a cloth before wearing. Also, make sure you always wear sock with your shoes.
- Check your nails - Always closely inspect the nails on the inside and outside your tap dance shoes. If they break, you will need them replaced as soon as possible, or you may need to get a new pair.
- Don't have a screw loose - While you're inspecting the nails on your tap dance shoes, you should also look at the screws. If they are loose, this could mean your taps could fall off and potentially cause an injury to you or someone around you, especially if they come off during a dance. Simply use a screwdriver to tighten these. If the taps are glued on to your shoes, check them regularly also.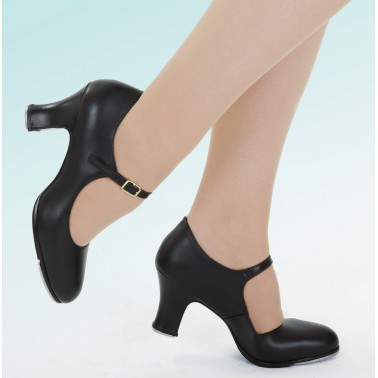 Choose Wholesale Dance for your Tap Dance Shoes
Now you know how to keep your tap dance shoes in excellent condition, go ahead and find your ideal pair from Wholesale Dance today!