Experts in Tap Dance Shoes
Here at Wholesale Dance we've been supplying dance wear since 1989 and are now experts in all elements of tap dance shoes. We pride ourselves on providing an exceptional range of tap dance shoes for you to choose from and here are just a few examples of the different types available to make your decision easier.
Types of Tap Dance Shoes
Low Heeled: low heeled are a firm favourite with dancers of all ages, they are easy to dance in and are a practical choice for tap dance shoes.
High Heeled: high heels are more difficult to dance in for many and so are mainly used for performances.
Canvas: canvas tap dance shoes are popular because of their cost effective price and flexibility for dancing.
Leather: are one of the traditional materials used for tap dance shoes and are incredibly durable.
Synthetic materials: such as PU are affordable and available in a range of designs.
Split sole: a split sole or flexi tap dance shoe offers superior flexibility, and a more attractive foot shape when dancing.
Full sole: full sole tap dance shoes offer great foot support and are the traditional choice for many dancers.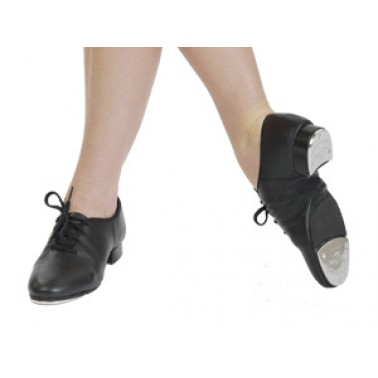 Browse our tap dance shoes online:
We've sourced our tap shoes from a wide selection of renowned dancewear suppliers to give you the very best choice available. We pride ourselves on our exceptional prices and quality products and supply to many dance schools as well as individual customers. If you would like to find out more about our tap shoes please browse our selection online or get in touch with a member of our team who can answer any questions you have.