Ballet Dance Shoes - All you need to know
Finding ballet dance shoes which are perfect for your requirements can be a tricky process requiring much thought and deliberation. The wrong ballet shoes can impact greatly on your performance and so it's important that you think hard before deciding which ballet dance shoes are right for you. Here are four tips to find the perfect ballet dance shoes for your needs.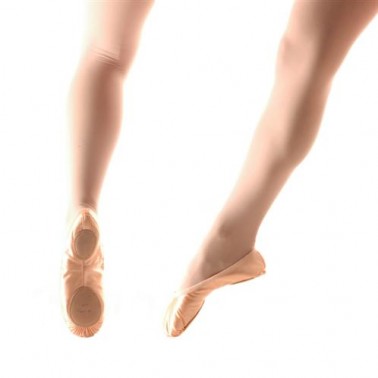 Ballet Dance Shoes - Deciding Factors:
The material can be a big factor and this is closely related to your budget. The two main choices of ballet dance shoes are leather or canvas, leather is usually seen as the more pricey option but it also delivers on durability. Whereas, canvas is known for its flexibility, cost effectiveness and the ease of cleaning them, but do not generally last as long. Satin is also a popular choice, but these are usually used purely for performances.
The brand can also be a consideration. We stock three of the main supplies of ballet dance shoes - Capezio, Bloch and Dance Designs. Many people have a brand which they've always used and like the fit of, or you may wish to try something new. All of the brands we stock a well known for their quality, so take a look at our individual ballet dance shoes to see which you prefer.
The sole of the shoe can also impact on your dancing. Full soles give a little structure to the ballet dance shoes, whereas a split sole is usually chosen if the dancer requires greater flexibility for their dancing.
Some ballet dance shoes will come with an elastic strap, whereas some will come without. If your chosen ballet shoe comes without this gives you the opportunity to add your own which then can be specifically tailored to the size of your foot.
Find out more about ballet dance shoes:
If you would like to find out more about our ballet dance shoes then please get in touch with a member of our team. We have 30 years experience supplying dancewear and so are well placed to answer your dance related questions.