Keep cool with dance crop tops!
It's essential to ensure that you still stay comfortable whilst dancing. Dance crop tops are a great way to do this, providing a fashionable way to dance even when it's much hotter than usual. Here at Wholesale Dance we stock a wide range of dance crop tops in many designs and colours to suit all tastes!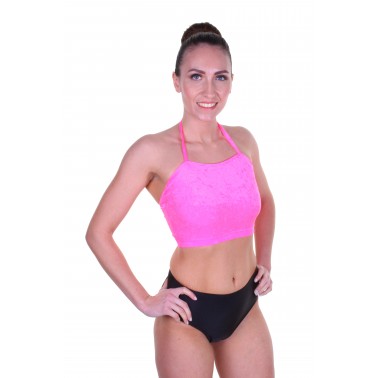 Dance crop tops are a vital part of your dance wardrobe, whether you're just practicing, attending lessons or in a performance. For general dance wear the camisole dance crop tops from Dance Designs are an extremely popular choice. Available in cotton, lycra, meryl and velvet, you can choose from 16 different colour options. A truly functional, comfortable and stylish piece.
Our Range of Dance Crop Tops
For something a little more eye catching, take a look at our open back dance drop tops in metallic colours. It features a criss cross open back and is crafted from stunning liquid foil. This dance crop is sure to make an impact in your dance performance or show. Choose from a variety of gorgeous colours which includes Grapefruit sheen and bright yellow sheen, in a wide selection of sizes.
Browse our Dance Crop Tops Online
It's essential to be comfortable when dancing, and our dance crop tops make this even easier. As well as supplying well known brands of dancewear we also specialise in providing bespoke dance crop tops and dance pieces for individuals and dance schools throughout the country. If you would like to find out more please get in touch with a member of our expert team who can answer any questions you may have.